About Betway
Betway is Africa's Premier Online Sports Betting Platform and proud sponsor of West Ham United.
Betway offers the very best in online sports betting. There is nothing that quite matches the excitement of watching your favorite teams go head-to-head with their biggest rivals in the most popular global sport of them all, football. The only thing that could make this experience any better would be by raising the stakes and backing your teams with a bet aimed at upping the intensity. Place a bet and start backing your team!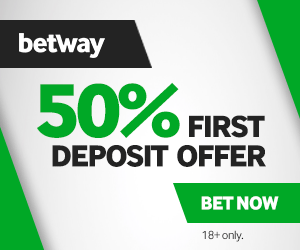 Betway sole aim is to make the sports betting experience as simple and exciting as possible for all of our customers.
How to download BetWay Android Mobile Application
Kindly click here to download the Betway Android Mobile Application
Step 1: Go to the Betway sport mobile site.
Step 2: Look for the Download Betway Android App button and click it.
Step 3: Download the APK.
Step 4: Go to your phone's security settings and tick Allow unknown applications.
Step 5: When you finish downloading the APK, you can install it.
READ ALSO: How to register, deposit, bet and play on BetWay