That the novel Corona Virus has been within our country's territorial boundaries for a while now is not news. It has been a case of an uninvited guest who annoyingly appears reluctant to leave. Be as it may, we, the inhabitants of this home must now make separate arrangements, inconvenient as they are, in an effort to live with this 'guest' with minimal collision.
Memories are still vivid in most Kenyans' minds about that fateful day when the government announced to the nation regarding confirmation of the first Covid-19 case. It immediately tickled in everyone's mind that times will no longer be ordinary.
The scramble to stock up pandemic essentials has been unending since then. According to a new survey by CommerceHub, 75 percent of respondents overall admitted to having searched for an item online and found that it was out of stock. With the market strained and overly stretched, responsive business outlets have risen to the occasion in a bid to ensure the smooth continuation of fairly normal life by endeavoring to meet the current market demands.
Done in an easy and convenient method, the sale of these essentials including face masks, disinfectants, hand gloves, protective gear, and paper towels will keep you safe, sure, and hopeful for a life post-pandemic. This is because shopping is by a quick click of a button, as opposed to the traditional store-visiting model.
Below are websites, specifically identified and selected for you, that will guarantee you value for money and shield you from rip-offs as you shop for Covid-19 essentials online;
Face Masks
Masks act as a physical barrier to protect you and others in your surrounding from viral and bacterial particles. You can Click on this link to view more types of face masks on and even order online. 
How to put on your face mask
Always wash your hands with soap and water before touching the face mask.
Remove mask from the dispenser or box and make sure the masks do not have any holes or tears.
Make sure you determine which side is the top and which is the front of the mask, so you can properly wear the mask.
Face masks with ear loops: hold by the ear loops and put the loops around each ear.
Face masks with ties: bring the mask to your nose and place the ties over your head to secure with a tie.
Face masks with bands: hold the mask to your nose and pull the top strap over the crown of your head and pull the bottom strap over your head so its at the nape of your neck.
Pull the mask over your mouth and chin.
Hand sanitizers, wipes, and disinfectants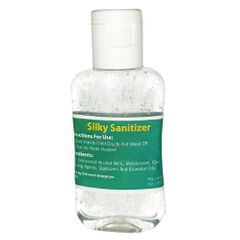 Using a hand sanitizer reduces microbial counts and kills many harmful germs that could infect you with bacterial and viral diseases. You can click here to view and buy hand sanitizers online.
Disposable gloves
Hand gloves are part of the larger and complex infection-control strategy. Follow this link to view and buy hand gloves online. After use, safely dispose off the gloves.
Toilet papers and paper towels
Use paper towels to wrap foodstuffs and minimize direct body contact with consumables. The towels are available here and can be ordered online.
Smart tips for shopping during pandemic
Act fast. During this uncertain period, supplies are not guaranteed in shops. The demand is just too high. Don't wait till depletion to order more, the stores could run empty the next day.
Buy online. To minimize unnecessary movement, order your supplies from digital shops. This will guarantee your safety as it reduces contact with the masses.
Check seller ratings. Before settling for a particular online shop, always check the seller's reviews and ratings to ascertain credibility and reliability.
Avoid rip-offs. Don't use links from unsolicited emails, texts, and social media ads to buy supplies. Check out for misspellings of retailer websites, they could lead you to cyber crooks!